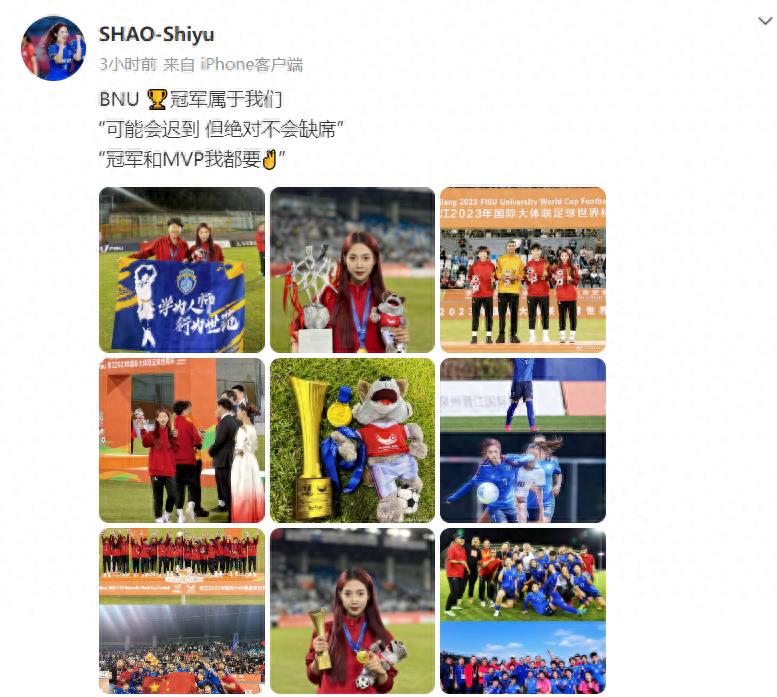 Shao Shiyu sent a message to celebrate Beijing Normal University's championship. Shao Shiyu Weibo screenshot
The Beijing News On October 31, 2023, the women's football team of Beijing Normal University scored 7-6 (penalty shootout 5-4) to win the FIFA World Cup.
Shao Shiyu, a women's football player from Beijing Normal University, was elected as the best player in the competition. On November 1st, Shao Shiyu posted a message on social media to celebrate, "The champion belongs to us and may be late, but he will never be absent. I want both the champion and the MVP. " Shao Shiyu, born in 2000, is a midfielder and now plays for the women's football team of Hangzhou Bank, a newly promoted female super player.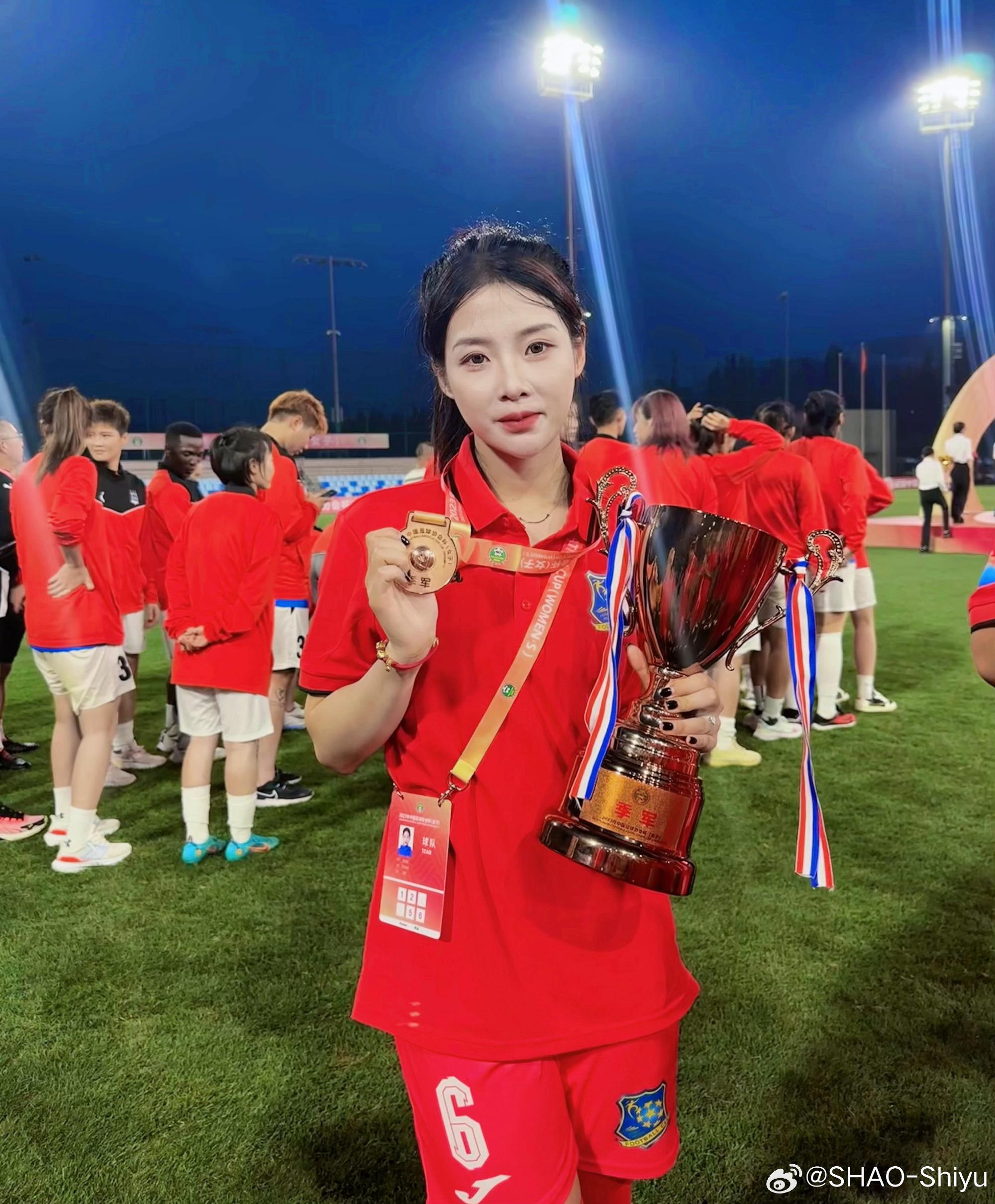 At the end of July this year, Shao Shiyu won the third place in the Women's Football Association Cup with Zhejiang Women's Football Team. Figure/Shao Shiyu Weibo
Editor Wang Chunqiu